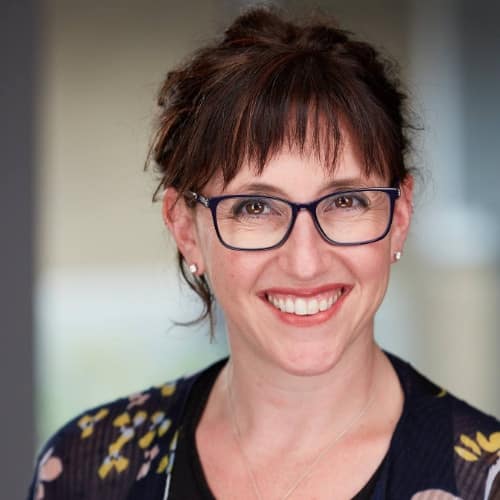 Combining a strong business background with training in psychological theory and practice, Erica Siegal views each project through a wide range of social, historical, and behavioral lenses.
Upon completion of her Master's in Social Work from the University of Southern California with a concentration in Community Organizing, Planning and Administration, Erica spent time in Botswana with Coaching for Conservation, teaching kids about health and environmental conservation before spending several years in Santa Cruz, working as a clinical social worker, where she provided low-cost psychotherapy to community members.
Returning to Los Angeles in 2012, Erica not only built a private psychotherapy practice in Encino, she has spent countless hours counseling at-risk youth for the LA Unified School District, and helped to manage mental health crises at Burning Man.
As a member of Cohl Group, Erica leads qualitative and quantitative research projects, working with clients ranging from Claremont McKenna College to Habitat for Humanity.
Concurrently, Erica serves asa subinvestigator on the MAPS-sponsored Phase 3 Clinical Trial: MAPP1: A Randomized, Double-Blind, Placebo-Controlled, Multi-Site Phase 3 Study of the Efficacy and Safety of Manualized MDMA-Assisted Psychotherapy for the Treatment of Severe Posttraumatic Stress Disorder (PTSD).
Previously, Erica has earned a rich and distinctive perspective on marketing, branding, and corporate strategy through managerial positions with Kor Hospital Group and Harrah's International.
Erica graduated from Cornell University in 2005 with a B.S. in hospitality administration and management.
In addition to her professional career, Erica is a member of Delta Phi Epsilon at Cornell and sits on the board of a private philanthropic foundation.